Root Canals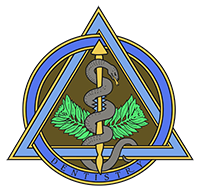 When the nerve in a tooth gets irreversibly inflamed, or begins to die, a root canal may be required. A root canal is performed by removing the inflamed or dead nerve from the affected tooth and then filling the remaining space with a rubber material called 'gutta percha.' That's it! That's all a root canal is.
Root canals have gotten a bad reputation because so many people wait until their pain is severe before seeking dental care for a toothache. These folks then mistakenly associate the pain from their abscessed tooth with the actual root canal procedure. When performed properly, root canals themselves are not painful.
At Atlanta General & Implant Dentistry, we make every effort to keep your root canal procedure as comfortable and convenient as possible. We accomplish this with state-of-the-art rotary instruments that allow us to quickly prepare the canal, digital radiography that provides us with instantaneous x-ray images, and, if requested, sedation.